When was the last time you listened to a good old vinyl record? Like many millennials, you must be wondering, "Who still owns one?" The truth is, even in this age of digital music subscription, there still are die-hard vinyl fans out there.
I have a portable record player and a vinyl collection that goes all the way to the 60s, and they still play as clear as the first time I bought them. How have I managed to keep my records mint new? Well it all has to do with learning how to store vinyl records properly.
The benefits of storing your vinyl records correctly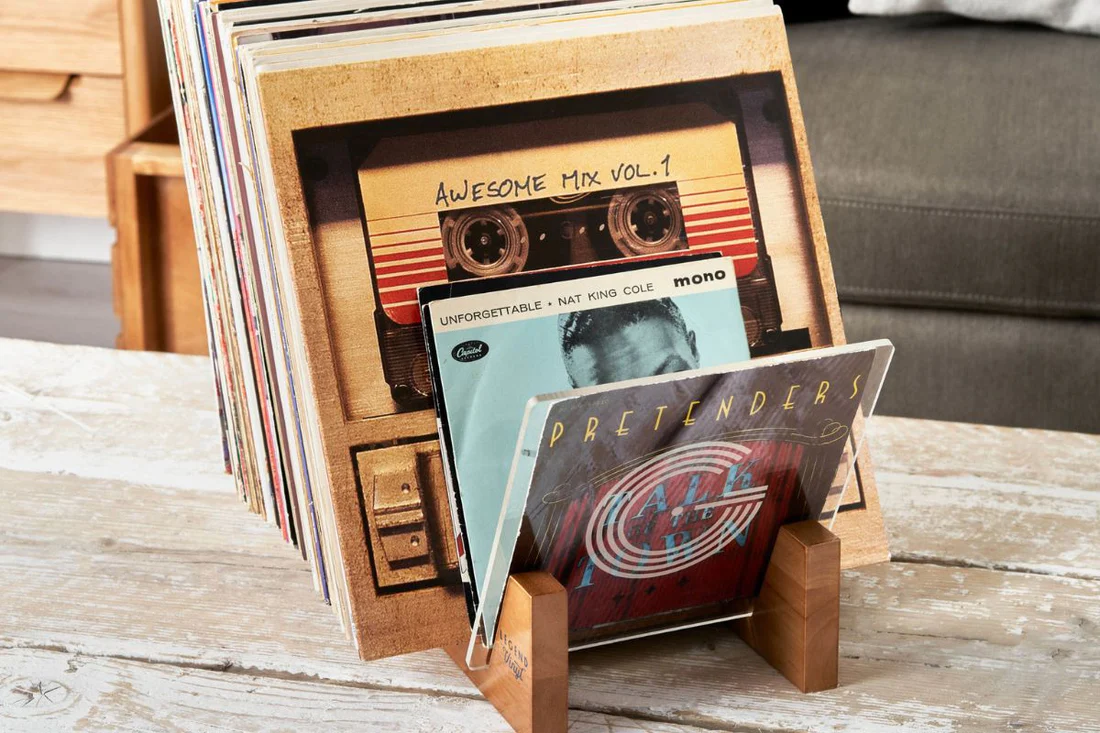 To protect them from gathering dust, developing mold, breaking, warping, or bending.
To maintain their quality and remain playable with time
To make it easy to pass your record as gifts or swap with a other vinyl fans
To protect them from environmental factors. Vinyl records are made from special chemicals that may react with atmospheric elements.
To protect and preserve the environment by not having to throw away broken records.
The 5 ways to maintain your vinyl records
1. Handling
Always hold the vinyl record with clean dry hands and from the edges or on the areas with the label. Any smudge or scratch will potentially ruin the quality of your vinyl record.
2. Storage
Vinyl records should be stored in a vertical position to maintain their shape. Storing them horizontally or one on top of another may cause warping.
3. Container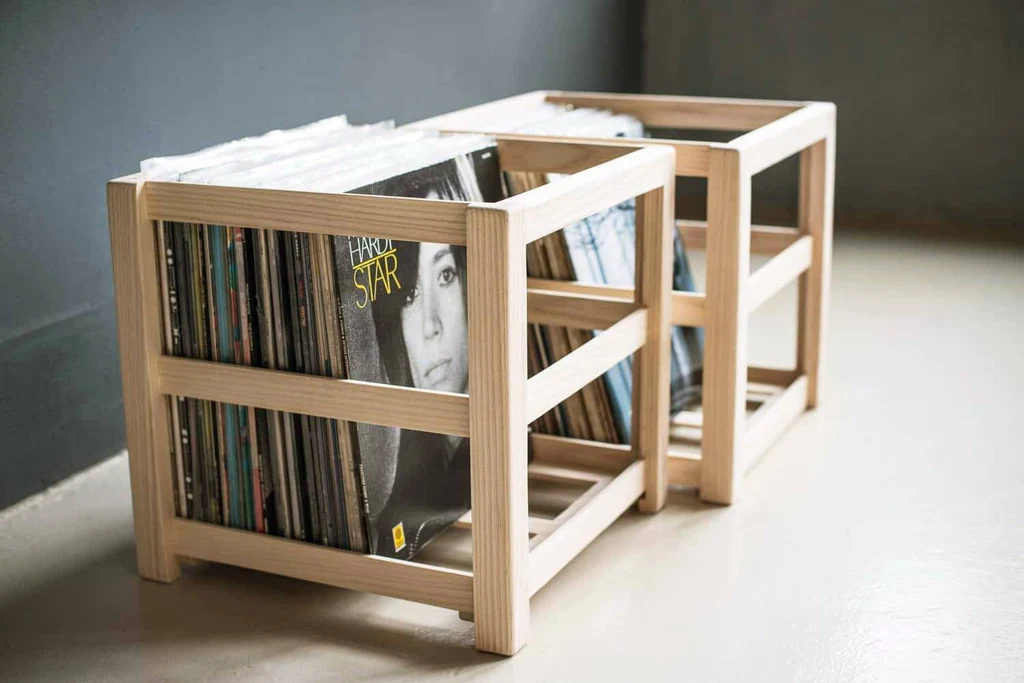 Look for a suitable container to store your LPs. Wooden cases are considered the best because they do not hold static charge. Store the 7-inch and 10-inch LPs separately and not too close together.
4. Protection
If you are not playing your records, leave them in their sleeves. It protects the record from dirt, dust, or any airborne particle. Replace the card sleeve with a new one in case it gets torn or worn out.
5. Storage Temperature
Store the records in a cool dry place. Room temperature and humidity should be at 70 degrees Fahrenheit and 50 percent respectively.
How To Store Vinyl Records With 8 Steps
Store your vinyl records in a suitable storage media. Choose a storage medium that will best maintain the condition of your vinyl records.
Step 1: Inner Sleeves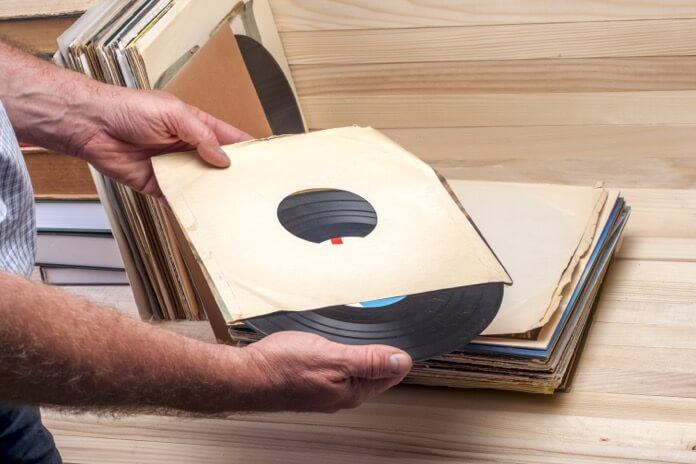 The inner sleeve is the most important part to consider when choosing vinyl storage. It is the part that comes in contact with your vinyl record. Avoid inner sleeves made of pure paper because they rub against the record and create scratches with time.
You do not want any surface noise while playing your vinyl albums. Therefore, go for inner sleeves that have a plastic liner inside the paper liner or those with a round bottom made of plastic. The round bottom plastic sleeves are the best because they easily slip into the card sleeve, which protects your inner sleeve from folds or creases.
Step 2: The outer sleeve
The outer sleeve protects your vinyl card sleeve and prevents dust from reaching the medium. Just like the inner sleeve, the outer sleeve should be made from a soft plastic cover. Do not buy the heavy plastic covers because they press strongly onto the card sleeve and ruin your vinyl album's artwork.
Softer plastic covers are breathable and cheaper than thick plastic covers. You should be able to find these plastic covers for both your 7-inch and 10-inch records.
Step 3: Vinyl Bag
The vinyl bag protects both your inner and outer sleeves from dirt, dust, and other unwanted particles. The main difference between a vinyl bag and an adhesive strip is that the former has an adhesive strip on one side that seals the record tight.
A standard outer sleeve remains open on one side and mainly protects the inner sleeve. The best vinyl bag on the market is made from 2mm Myler.
Step 4: Shelving System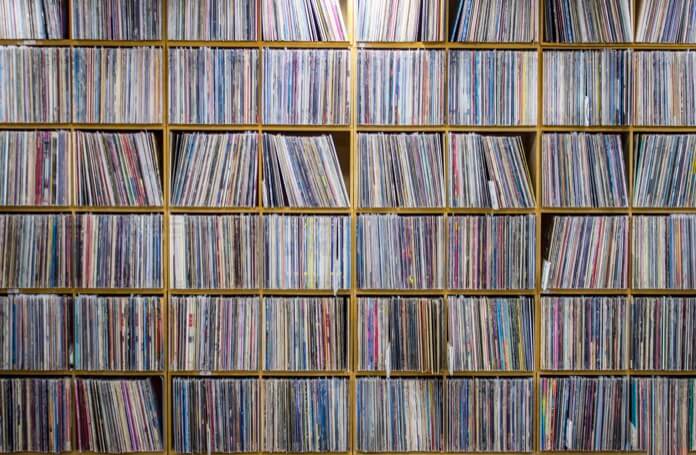 Now that your vinyl record is in a safe enclosure, you need somewhere to place it. A vinyl shelf is a good investment to hold all your records. You can buy one in varying sizes from online retail stores. Get a shelving system that is within your budget and will hold all your LPs.
Consider getting metal brackets for the shelving because you don't want the shelve to collapse from the weight of the LPs. Metal brackets will reinforce the shelf structure and make it more robust. If you cannot get metal brackets, metal crossbars will do.
Step 5: LP Dividers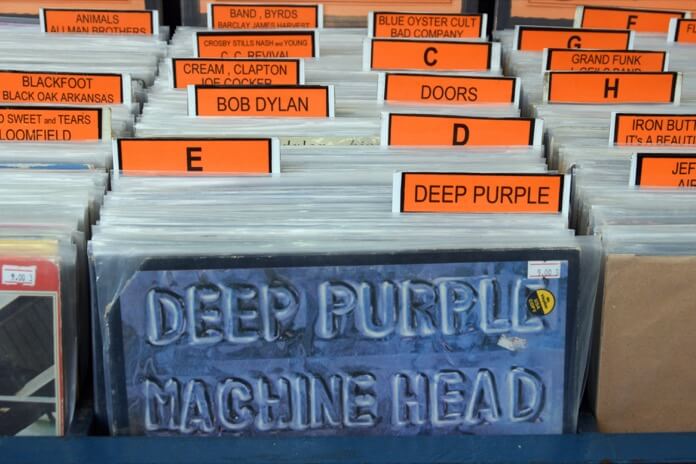 You will need dividers to catalogue or organize your LPs as vinyl record store. Consider buying plastic LP dividers because they will allow you to write labels on them. This helps catalogue the vinyl records by genre, alphabetically, numerically, or in any orderly manner that will help you find a record easily.
If you have some extra dollars to spend, go for laser cut wooden dividers. They are more stylish and easier to work with because they are pre-labeled.
Step 6: Vinyl Archives
Archive boxes are for the vinyl owner with a proud collection of LPs. If there are records that you are not going to play anytime soon, then get an archiving box for them.
The best vinyl archives are made from heavy-duty plastic. Get a top down box that will fit all your old records and one that can be easily transported.
Step 7: Portable vinyl boxes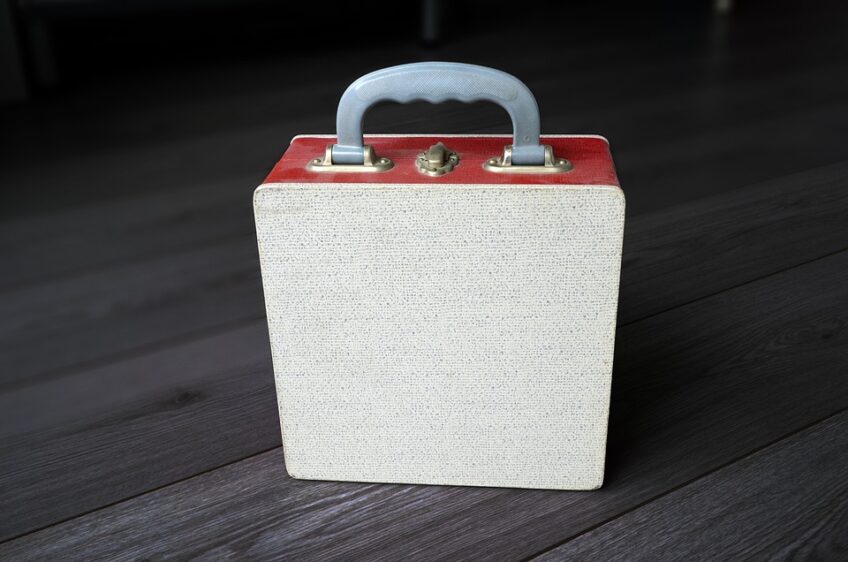 This is one of the most suitable ways of protecting your vinyl records when transporting them. Buy a portable vinyl box that is made from the right materials.
Wood works best for static storage boxes. However, you need something stronger when moving vinyl records. Aluminum makes the best mobile vinyl box because it is strong and tough. Aluminum boxes also have inner padding to cushion the records against any sudden movements.
Step 8: Mobile vinyl bag
This is a portable vinyl bag that is quite different from the rest because it only has one storage compartment. This compartment can hold about 40 vinyl records. This type of vinyl bag is ideal for DJs or vinyl fans who love to listen to their favorite record album on the go.
Conclusion
Did you find this article useful? If you are a vinyl aficionado like me, you definitely want to protect your prized records, which is why I put this tutorial together just to show you how I managed to keep all my record in crisp condition. A vinyl record that is properly stored and handled maintains its playable quality.